No One Hurt in Destructive Hillside House Fire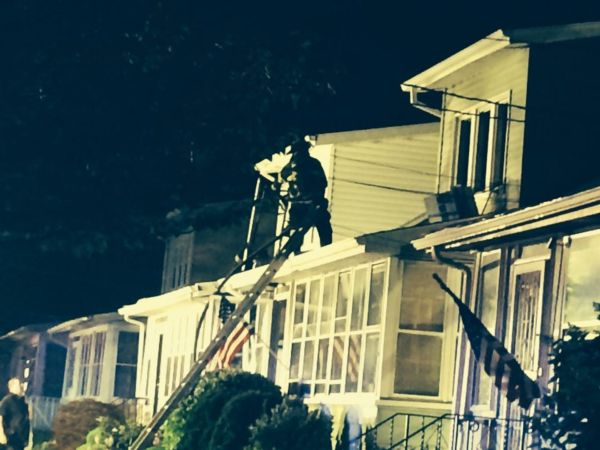 A fire heavily damaged a Hillside home Wednesday, July 15, 2015. Photo by: Paul Milo.
July 15, 2015
NJ.com - HILLSIDE - Flames worked their way up to the attic from behind the walls of a two-story home for several minutes before being detected, creating a powerful blaze requiring several departments to contain, a fire official said Wednesday night.
All four members of the family inside the Ryan Street home safely escaped and there were no other injuries, Deputy Chief Douglas Ferrigno said at the scene.
Ferrigno said the homeowner was soldering in the first-floor bathroom when he touched off what he believed to be a small fire. The homeowner extinguished the flames he could see with a garden hose.
But the fire continued to burn unseen until the attic became engulfed, sending smoke pouring through windows that was spotted by a neighbor, who called 911 around 8:30 p.m. Residents in nearby homes were evacuated but the damage was confined to the house where the fire started.
Firefighters from communities including Elizabeth, Roselle Park, Garwood, Kenilworth, Berkeley Heights and Union helped bring the fire under control in about an hour.
Extra manpower was needed to tear through the walls of the home in order to reach all the hot spots, Ferrigno said.
This article appeared on nj.com authored by Paul Milo.
http://www.nj.com/union/index.ssf/2015/07/no_one_hurt_in_destructive_linden_house_fire.html