In America; Whitman Steals the Future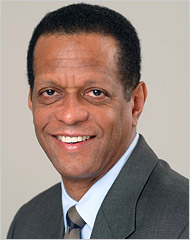 Twenty years ago Bob Herbert, a nationally recognized NBC correspondent and New York Times columnist who reported on politics, urban affairs, and social trends, warned about future implications of not fulfilling obligations to the New Jersey Pension System. In the 1990's, he reported that the system was not a burden to the taxpayers and the financial stability of the system allowed for the building of reserves for the future growing cost of healthcare.

Herbert cited that, "gains made over a quarter of a century are in danger of slipping away because the current Governor, Christine Todd Whitman, has chosen to finance her political ambitions with a popular buy-now, pay-later economic policy that will place a financial stranglehold on future generations of New Jerseyans."

Herbert continued, "Young men and women who were children in New Jersey 20 or 25 years ago are benefiting from the vision and courage of the politicians in power then, politicians who were not afraid to lead. They weren't perfect but they had a sense of responsibility toward the generations growing up behind them. It's a quality that nowadays is in extremely short supply."

While we understand Governor Chris Christie's opinion that he inherited this problem, it is clear that proper funding of the pension system is the answer to the liabilities the system is facing. The pension system and health benefits are not so-called "entitlements" but rather compensation for work performed that was deferred until retirement. With that said we ask Gov. Christie to be a leader and have a sense of responsibility towards future public workers and taxpayers like those Governors of years past, not place the burden squarely on the shoulders of those future public workers and taxpayers. The problem will only worsen.
For the archived article from the New York Times please follow this link: http://www.nytimes.com/1995/02/22/opinion/in-america-whitman-steals-the-future.html