Fine Print: Looking For a Legal Way to Get Around the 2% Property-Tax Cap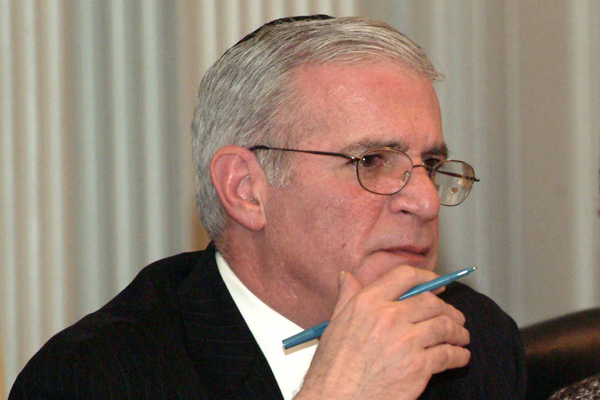 Assemblyman Gary Schaer (D-Passaic)
A proposal under consideration in the Legislature would permit towns to surpass the cap -- if doing so lets them qualify for matching-fund grants
NJ Spotlight - What it is: A bill sponsored by Assemblyman Gary Schaer (D-Passaic), that would let towns go over New Jersey's 2 percent cap on local property tax hikes when the spending would allow them to qualify for grants that provide the towns with matching funds.
Right now, the property tax cap that went into effect in 2011 only allows exceptions for debt payments, employee pension and health-benefit costs, and response to large-scale emergencies. The bill would add an exception for the raising of funds "that are necessary to provide matching funds required by law, or by agreement, in order for a municipality to receive federal, county, State, independent authority, or nonprofit, funds or grants."
Why it's needed: Schaer -- who is also the council president in Passaic City -- says the bill would primarily help towns like his take advantage of matching funds to hire more police officers. New Jersey's cities and towns have faced a fiscal crunch in recent years because even as the property tax cap has gone into effect state aid for municipalities has largely been held flat by Gov. Chris Christie's administration.
That's happened even as costs have risen in many places faster than 2 percent.
Police and fire are typically some of the biggest line items for municipalities; many have been unable to take advantage of grant funds that would let them hire more officers because putting up the local match that most grant programs require would mean going over the cap. The summer months, when crime tends to peak in many places, puts more of a spotlight on the problem.
Though the state faces no such spending cap, Christie and lawmakers have dealt with a similar problem during the response to 2012's superstorm Sandy. As NJ Spotlight reported earlier this month, one of the reasons for the huge difference in the amount of federal recovery aid that New Jersey and New York received, is that New Jersey hasn't been able to come up with as much money to qualify for matching federal funds. And Christie, a second-term Republican now running for president, has not raised taxes during his tenure to bring in more revenue.
Why it's been opposed: Many feel that there shouldn't be any additional exceptions to the 2 percent tax cap, which was approved in 2010 after tough negotiations between Christie and the Democrats who control the state Legislature. Before that, municipalities had been operating under a 4 percent cap -- but one that allowed far more exceptions than the current limit. And during the decade before 2011, average New Jersey property tax bills went up by more than 70 percent despite the 4 percent limit.
It's been a different story since the 2 percent cap with its fewer exceptions went into effect. Average property tax bills have continued to go up, but not by the amounts seen during the past decade, according to data collected by the state Department of Community Affairs. Bills increased by just 1.6 percent from 2011 to 2012. The rate of growth dropped again from 2012 to 2013, down to 1.3 percent. Bills then increased, by 2.16 percent, from 2013 to 2014.
Skeptics of the measure have also argued that the current cap already provides a way for local officials to bypass the limit. Under a provision written into the law in 2010, towns can exceed a 2 percent property tax increase if they put the tax hike before voters and it wins a majority of support.
What happens next: The bill cleared the Democratic-controlled Assembly last month by a 47-31 margin. In the Senate, which is also controlled by Democrats, the measure has been referred to the Senate Community and Urban Affairs Committee, but it has yet to come up for a vote. If the bill ultimately makes it to Christie's desk, it may end up dying there. He's taken a hard line in the past on proposed exceptions to the tax cap, and as a 2016 presidential candidate will likely keep a close grip on any potential tax increase -- even if it's tied to hiring more cops to combat crime.
This article appeared on njspotlight.com authored by John Reitmeyer.
http://www.njspotlight.com/stories/15/07/16/fine-print-looking-for-a-legal-way-to-get-around-the-2-property-tax-cap/