Dramatic Video Captures Moments SUV Explodes in Elizabeth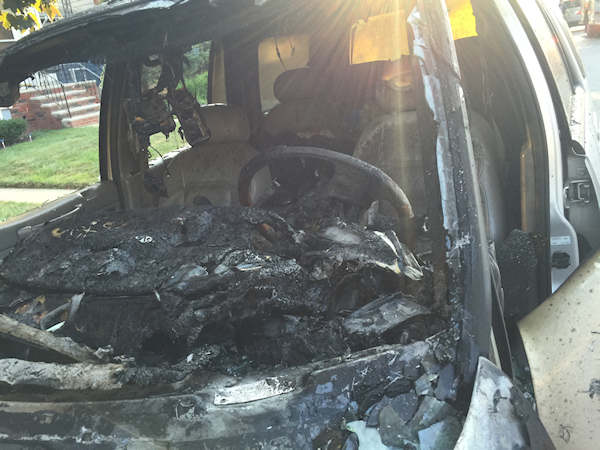 Photo by: Eduardo Siguenza.
August 7, 2015
WABC - ELIZABETH, NJ -
A man in Elizabeth, New Jersey looked out his window and captured his neighbor's SUV exploding on camera!
It happened Friday just after 6:30 p.m. on Melrose Terrace.

Eduardo Siguenza says that the vehicle was beeping continuously for some time.

He started rolling once he noticed that the van was on fire.

Suddenly, it exploded!

WARNING: CONTAINS STRONG LANGUAGE
Firefighters arrived at the scene and put out the fire.
So far, there's no word on the cause.
This article and video appeared on abc7ny.com.
http://abc7ny.com/news/dramatic-video-captures-moment-suv-explodes-in-elizabeth/911776/