1 Dead, 15 Hurt After House Explosion in Elizabeth, NJ; All Now Accounted For
November 11, 2015

WABC - ELIZABETH - One person is dead, 15 injured following an explosion at a house in New Jersey. A person who was earlier unaccounted for has been found safe.

The blast happened at 8 a.m. Wednesday on Magnolia Avenue between Catherine Street and the Route 1 overpass in Elizabeth. A "gas episode" is the cause of the explosion, said Elizabeth Mayor Chris Bollwage; the investigation continues.


Officials said there were no complaints Tuesday of gas; however, when crews arrived at the scene, there were people in the neighborhood who told first responders that they smelled gas.

A fire broke out after the explosion, which happened on the second floor, but it self-extinguished.

Emergency officials said the person who died is a man in his 20s. He was found in the second floor rear of the building that collapsed. His name has not yet been released.

At least two people were critically injured and were taken by helicopter to the burn unit at St. Barnabas Hospital in Livingston. The 13 others were taken to University Hospital in Newark and Trinitas Hospital in Elizabeth.

Trinitas received six patients. A 19-year-old woman was the most seriously injured. A 35-year-old woman also is being treated there. Three victims from the same family, a 38-year-old woman, a 10-month-old boy and a 50-year-old man, are being treated at Trinitas. An 8-year-old girl from a house three doors away is being treated after a mirror fell on her.


RELATED: Victim in Elizabeth explosion describes scene as a nightmare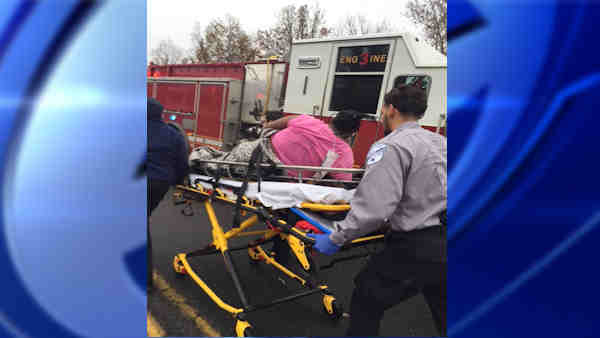 Here's radio traffic from when first responders initially arrived at the scene:

Emergency responders immediately started combing through the rubble, where they found several of the victims. The building was searched with no other victims located. Rescuers used dogs to search the debris further.

Here's video from NewsCopter 7 that shows the explosion scene:

The majority of the damage is in the back of the home. Most of the people inside were in the rear of the building at the time of the blast. Some were sleeping.

Here's a look at what the buildings looked like before the explosion from Google Maps Street View. The blast occurred in the center unit: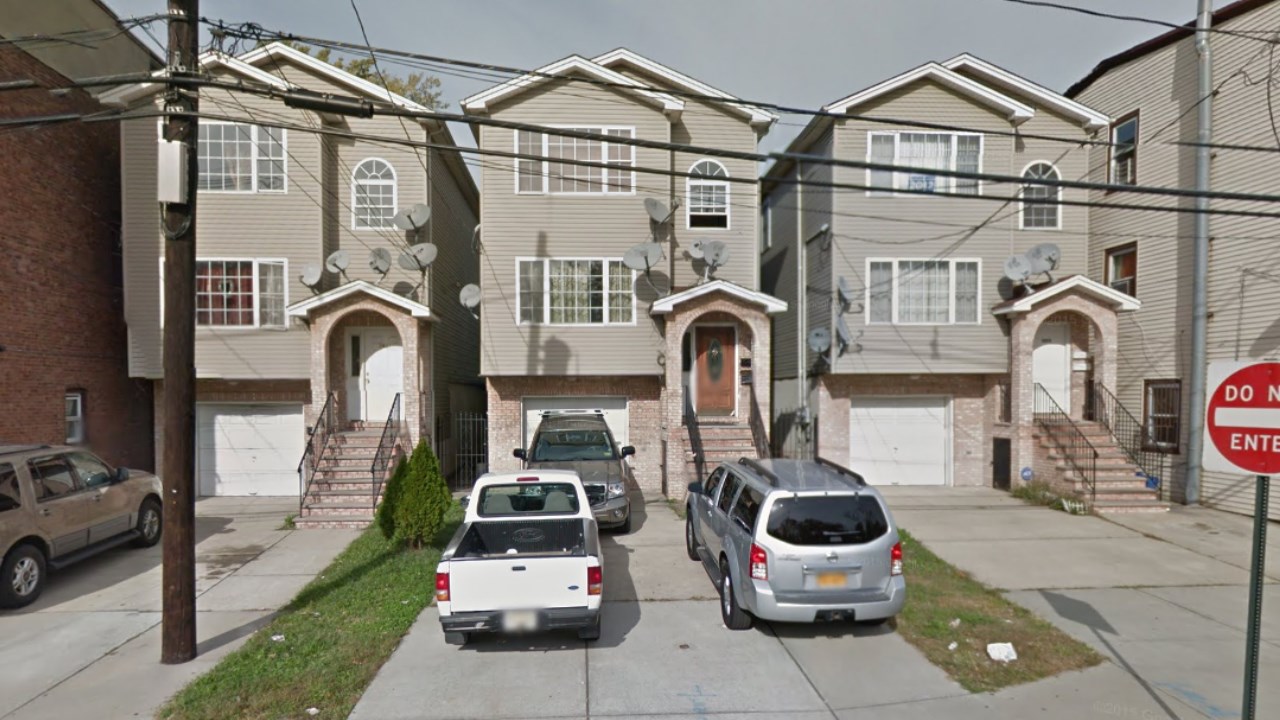 Seven surrounding buildings were impacted, but those occupants were uninjured, officials said. At least two buildings will be demolished. All nearby buildings will be inspected.
The building where the explosion occurred is a two-family duplex. The explosion demolished the two houses on either side of the home. All three houses were new construction.
The explosion also blew out windows along a two-block radius, and some nearby residents were thrown out of bed, according to a Union County spokesperson.
The area is cordoned off in a three-block zone from Route 1/9 to Madison Avenue.
This article appeared on abc7ny.com.
http://abc7ny.com/news/1-dead-15-hurt-after-nj-house-explosion;-all-now-accounted-for/1078873/