NJ Senate Passes Democrats' $35.3B Budget With Big Pension Payment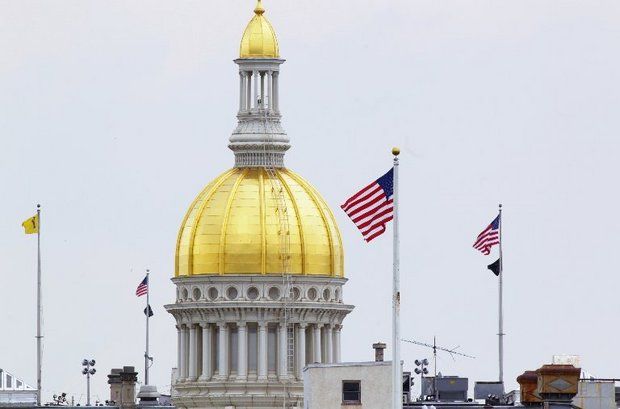 The state Senate on Thursday passed Democrats' $35.3 billion budget along party lines. (Tony Kurdzuk | The Star-Ledger)
NJ.com - TRENTON - The state Senate on Thursday passed a $35.3 billion state budget along party lines that taxes millionaires and corporations to fund government worker pensions but that is unlikely to escape Gov. Chris Christie's broad veto powers.
The Democratic spending plan bucks Christie's promise to block tax increases and gives the governor an opportunity to burnish his anti-tax credentials in his last major act before launching a presidential campaign Tuesday.
The tax increases, though, are in keeping with Democrats' pledge to contribute $3.1 billion to the retirement system next year — $1.8 billion more than Christie set aside in his proposed budget.
The budget for the fiscal year beginning Wednesday resuscitates a plan Christie struck down last year, when Democrats also tried to boost the payment into the pension.
Passed on a 24-16 straight party-line vote, the Democrats' budget raises the top tax rate from 8.97 percent to 10.75 percent, to sunset after four years and imposes a one-year surcharge on corporate profits.
Additionally, lawmakers are counting on about $725 million in newfound revenue.
"If you think we're better off in this partisan environment by passing a budget that has no bipartisan support, I can't agree with that," Sen. Kevin O'Toole said.
The state Assembly has yet to take up the budget bill, and a number of related bills are still awaiting votes in both houses.
Beyond rounding up more money for public pensions, the spending plan puts money into many smaller initiatives, including a boost in the Earned Income Tax Credit for low-income workers, family planning clinics, cancer research and higher education.
Many of those, too, are unlikely to survive a veto as Democrats lack the votes to override on their own.
Despite those odds, Democrats doubled down on their proposal to raise $1.8 billion with a duo of taxes, one on the state's wealthiest and the other on its corporations that lawmakers described as regrettable.
"Nobody wants to raise any type of surcharge or any type of taxes, but we have an obligation to pay our bills," state Sen. Paul Sarlo (D-Bergen) said Thursday.
The $3.1 billion pension payment is five-sevenths of what's recommended by actuaries and is written into a pension law requiring the state to increase its contributions in the system, which is one of the worst funded public pension systems in the U.S.
A state Supreme Court ruling that invalidated part of that agreement earlier this month set the stage for a budget showdown: while Democrats pushed for full funding, Republicans aimed to renegotiate public workers' benefits to cut costs.
"Many members of this house voted for the 2011 pension health benefits reforms. And you asked our public workers... to go into their pockets and make additional contributions and in return we would live up to our commitment to make seven incremental payments," Sarlo said Thursday. "The bill has come due."
Republicans criticized the Democrats' positon as intellectually dishonest, and warned that raising additional money through tax hikes would kill jobs, as one neighboring state offers businesses 10 years tax free and another is considering business tax cuts.
Sen. Joe Kyrillos (R-Monmouth) accused the majority party of ignoring recommendations made by a high-powered pension commission that wants to reinvent public worker pension and health benefits in New Jersey.
Before the Senate session Thursday, Democratic leadership and labor leaders, in a Statehouse news conference, said Christie had squandered their goodwill.
"Who would come back to the table if it's a double pinky swear, I'll do it this time?" Senate President Stephen Sweeney (D-Gloucester) said.
They reminded lawmakers that public workers "are watching," and Hetty Rosenstein, state director of the Communications Workers of America, derided Republican lawmakers for "putting their loyalty to the governor" above their responsibility to 800,000 active and retirement public workers.
This article appeared on nj.com authored by Samantha Marcus.
http://www.nj.com/politics/index.ssf/2015/06/nj_senate_passes_democrats_353b_budget_with_big_pe.html