Article Archives
Elizabeth Fire Department Day - May 4, 2017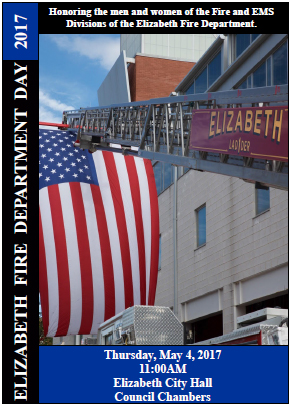 The Elizabeth Fire Department will again honor the men and women of the Fire and EMS Divisions at 11AM on May 4, 2017, which is the Feast of St. Florian and International Firefighters' Day. The celebration will take place in Council Chambers at Elizabeth City Hall. It will be followed by a light lunch and refreshments at City Tavern for active members, retired members, honorees, and the family of honorees ONLY.

Woman Who Stole Donation Can For Teen With Cancer Arrested, Cops Say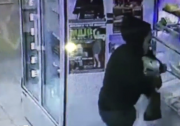 NJ.com — ELIZABETH — Police say they've busted the thief who stole a donation can for a teen battling cancer from a city bakery – and the city's police and fire unions have stepped up to more than replace the stolen funds.

The Feb. 15 surveillance video from Alkazar Bakery shows a woman in dark clothing swipe a large plastic jug that had roughly $350 in donations for Kevin Blanco, a 16-year-old from Kearny battling stage three Hodgkin's lymphoma.

Police used that video and other intelligence to charge Jessica Lopez, 27, of Elizabeth with the crime, according to Deputy Chief John Brennan.

PRESS RELEASE - ELIZABETH FIREFIGHTERS RACE SANTA TO DELIVER HOLIDAY CHEER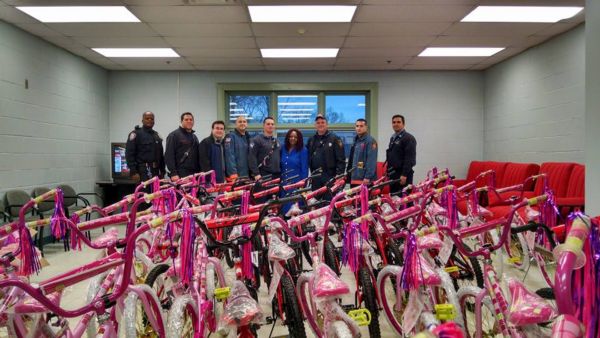 ELIZABETH, NJ – December 24, 2015 – With just days to spare Elizabeth Firefighters completed their yearly holiday benevolence. Every step of the way, at each ward's tree lighting, at each special improvement district's tree lighting, firefighters encountered a jolly man in a red suit, and even gave him a ride on a fire engine on a few occasions. This man, affectionately known as Santa Claus, brought smiles to the children of the city and inspired members to continue his work throughout the month.

FMBA Local 9 started the season off by donating toys to Ryan's Toy Roundup held again at Suspenders Restaurant and Pub. This yearly event honors the life of Ryan Faella, the late cousin of Local 9's members, Edward Sisk IV and Nicholas Sisk. "This is always a great event to start the season with because it honors a member of our extended firefighter family and puts into perspective what this season of giving is all about," said Vice President David Bialas. The toys from Ryan's Toy Roundup are donated to multiple charities in Elizabeth and around Union County.
Download:


PRESS RELEASE - ELIZABETH FIREFIGHTERS RACE SANTA TO DELIVER HOLIDAY CHEER.pdf


1 Dead, 15 Hurt After House Explosion in Elizabeth, NJ; All Now Accounted For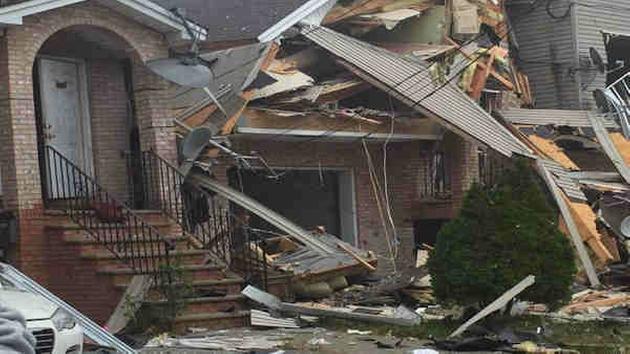 November 11, 2015

WABC - ELIZABETH - One person is dead, 15 injured following an explosion at a house in New Jersey. A person who was earlier unaccounted for has been found safe.

The blast happened at 8 a.m. Wednesday on Magnolia Avenue between Catherine Street and the Route 1 overpass in Elizabeth. A "gas episode" is the cause of the explosion, said Elizabeth Mayor Chris Bollwage; the investigation continues.

PRESS RELEASE - ELIZABETH FIREFIGHTERS COMBAT FIRE AND HUNGER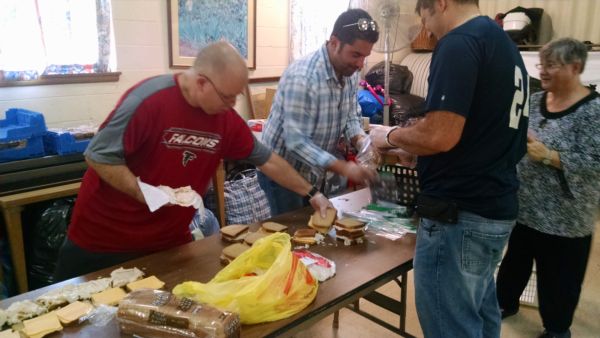 ELIZABETH, NJ – September 18, 2015 – Members of Elizabeth Firefighters FMBA Local 9 were on hand Friday to make sandwiches for the Elizabeth Coalition to House the Homeless. This initiative was part of Assemblywoman Annette Quijano's 3rd Annual Hunger Doesn't Take a Vacation program. This month long event usually takes place in August, but due to the immense support and participation this year firefighters had to wait until September for their opportunity to combat hunger in the City of Elizabeth.
Download:


PRESS RELEASE - ELIZABETH FIREFIGHTERS COMBAT FIRE AND HUNGER.pdf
Page Last Updated: Sep 16, 2018 (18:38:00)