House Fire Reported on South Fifth Street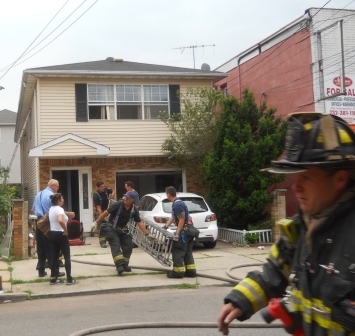 Fire at 414 South Fifth Street. Photo by: Fran Sullivan.
June 8, 2015
TAPinto.net - ELIZABETH, NJ – Engines 1, 2, 3, an 5, and Ladder 2 and 3 of the Elizabeth Fire Department responded to a house fire this morning on South Fifth Street.
According to Battalion Chief Sal Barraco, the fire started on the second floor of the occupied residence. One person was treated for possible smoke inhalation. Although the cause has yet to be determined pending an investigation, the fire appears to have been accidental.
This article appeared on tapinto.net by Fran Sullivan.
https://www.tapinto.net/articles/house-fire-reported-on-south-fifth-street